ADC blowing agent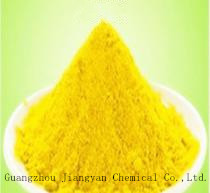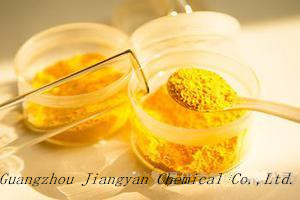 Azodicarbonamide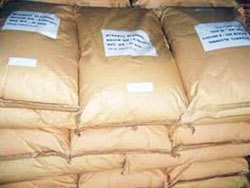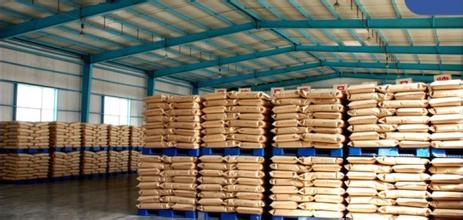 Synonimes: Evipor, Azodicarbonamide, 1,1'-azobis formamide, 1,1'-azobisformamide, ADCA, Azo-di-karbonamidCAS: 123-77-3 Azodicarbonamide is widely used in the plastic industry, particularly in the production of PVC plastisol foams, as a foaming agent added to increase the porosity of plastics. ADCA is used in food and photo industry as a bleaching agent. Besides, it has the application in electronics for forming ribbed battery separators.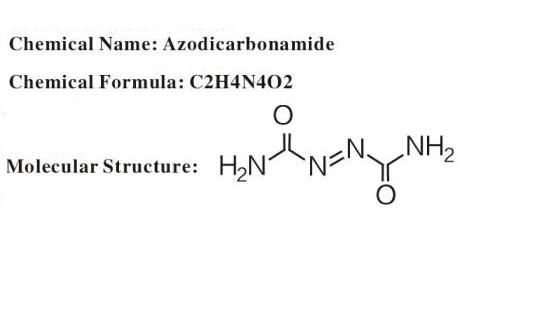 PROPERTIES 1,1'-azobisformamide (azodicarbonamide, ADCA) exists at ambient temperatures as a yellow to orange red crystalline powder. It is slightly soluble in water. Highly flammable. Incompatible with strong oxidizing agents, strong acids, strong bases, heavy metal salts. ADCA is an efficientexothermic foaming agent generating mostly nitrogen and carbone dioxide gas. ADCA is an electron acceptor so act as an oxidizing agents.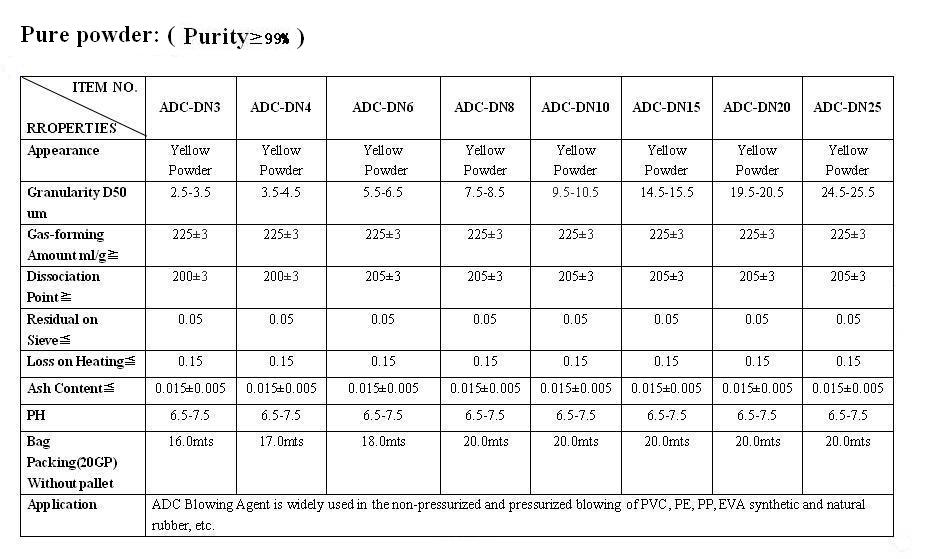 Modified: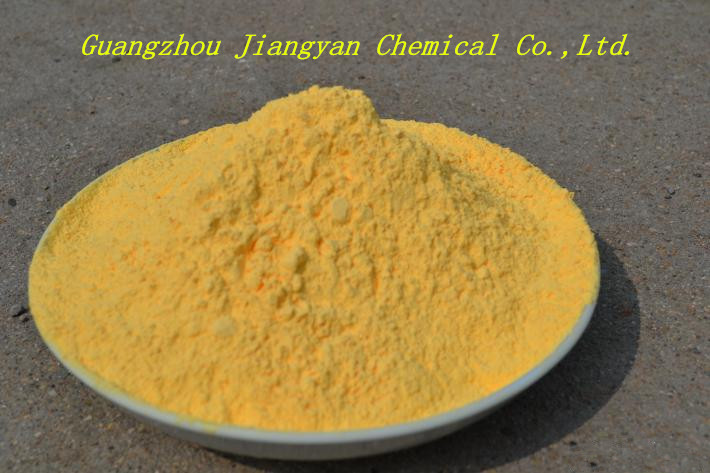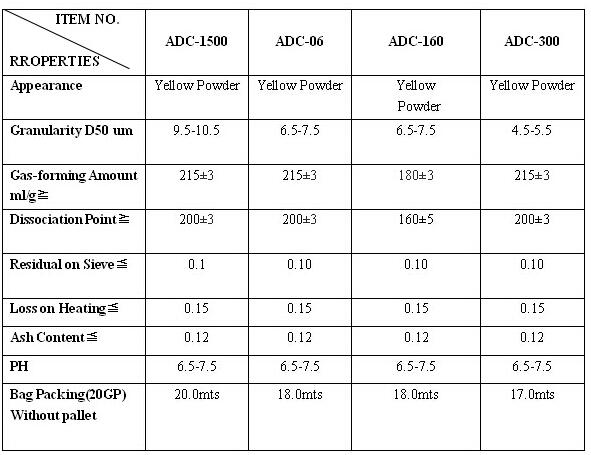 WHITE BLOWING AGENT
White powder.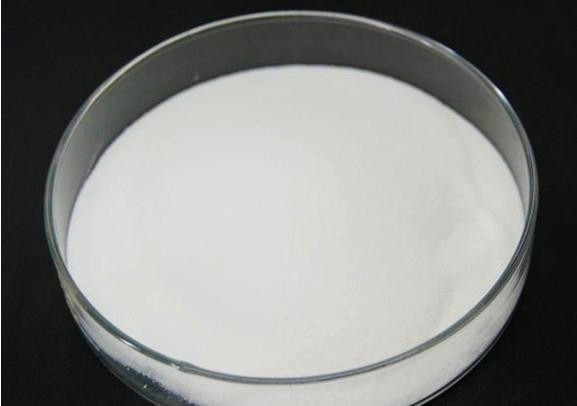 The foam decomposition is relatively flat, and its decomposition products are mainly CO2, production and processing equipment will not corrode. The decomposition residue is white, does not affect the color of the product, good whiteness of its products. This product has not pollution problems during the production process, so it's environmental product.
Application:
Mainly used for plastic profile, plates and blank etc. Especially suitable for PVC extrusion and PEF second-time foaming. Widely used for EVA shoes materials, NBR+PVC heat insulating material etc.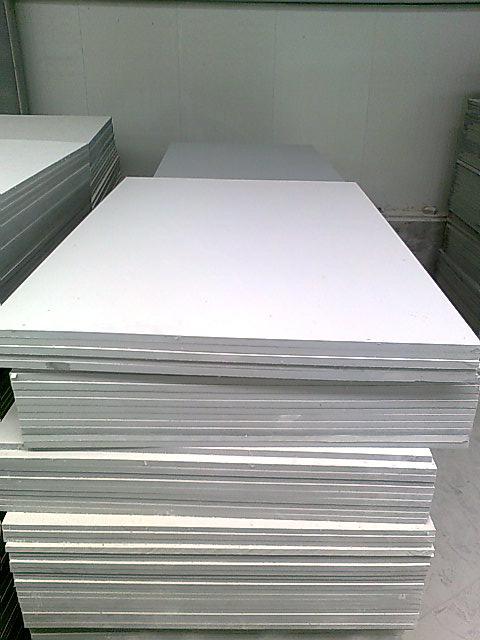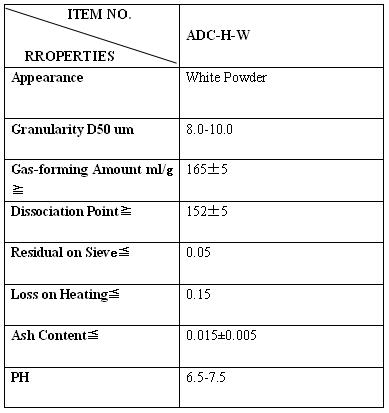 End products: